School Violence Prevention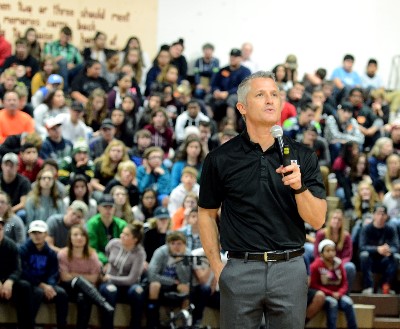 About the School Assembly Presentation
Length: 45 minutes

This presentation is a powerful compliment to the School Violence Prevention workshops designed for staff and teachers. This assembly-type presentation can also be offered separately as a school-wide mandatory assembly of all students Themes such as gangs, alcohol and drug abuse, violence prevention, how making bad choices can dramatically affect your life and respecting one another's differences will be covered. This presentation is given with a serious but humorous note and is designed to draw out student participation.

Jesus has received rave reviews throughout the country from students and parents alike and this assembly is a must for any school that wants to challenge their students about avoiding negative choices in their lives!






If you would like to be notified about future seminar and workshop dates, click here to be added to our email list.